Discover our Featured templates
We hand-pick some of the best new website themes from our collection.
fbtemplates
2017-07-22T20:28:14+00:00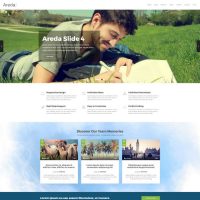 It's one of the best themes i have found for mags. I hope you go on working on more designs. Just one observation. It is important to always have a narrower version of the designs, for some external ads.
Congrat!
Very beautiful. Super sleek. I love it. The only bad thing is that colors are "hard coded" in the Template. So you will need to change some hex and rgba colors to get the look you want. But changing a few colors around is pretty easy once you get the hang of it.
Really liked the way this design was made, css and html was really good, had enough features for me, wasn't too complex or too complicated to setup.
Had a question for the author and i got a reply the same day.