Anartisis is a perfect tool for publishers, magazines, newspapers, bloggers and other news websites, for everyone who wants to work in blogspot. Use Anartisis for many niches, such as politics, fashion, gaming, videos, music, business and world news. This Blogger Theme is based on the latest Bootstrap 4 framework and it's fully responsive. Organized files for Blogger Theme Designer tool will help you to customize the look of your website. Try Anartisis Blogger Theme today and build your perfect magazine website.
We have set this amazing theme in English Language. The Date Plugin it's a third part script.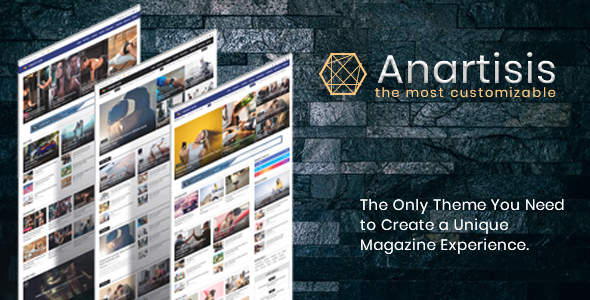 Some people need to change this option, but it's not easy. You need to touch the template code.
Follow the steps below:
Theme / Edit HTML / Click on code editor / Press Ctrl+f and find for this code:
Replace days on English with your Language Days.
Now find for:
Change the months in your language.
The last step is to find this code:
The last code is the position of the day, month and date. dddd is for the day, MMMM for the mont and D for the number.